https://www.trusthopewellnesscare.comWelcome to TrustHope Wellness Care. At TrustHope Wellness Care we do our best to meet patients' need by providing the highest quality care with chiropractic adjustment, manual therapy, soft tissue work, therapeutic exercises, and acupuncture.
Elgin Chiropractor Dr. Seung-Hyun Jung spent a tremendous amount of time to choose the right place to practice permanently and he finally chose Elgin, IL as a permanent location for his practice. He never regrets. In fact, the choice he made is one of top five choices in his life.
---
Welcome to TrustHope Wellness Care
People find TrustHope Wellness Care at the Eagle Heights professional building on Weatherstone Ln. It's very close to Big Timber Rd and McClean Blvd intersection.
Dr. Jung stands out among others because he always makes sure that his patients actually get better with what he does. He spends enough time for each patient. There is always communication going on between the doctor and patient.
Most people come to TrustHope Wellness Care, because they suffer from conditions like low back pain, neck pain, headaches, sciatica, knee pain, hip pain, shoulder pain, and arthritis etc. They look for a solution for their problems and Dr. Jung successfully provides it.
Many people may think chiropractic in Elgin is very expensive and never stops. However, it's not true. The care at TrustHope Wellness Care is very affordable and people enjoy Dr. Jung's care very much.
If you are looking for a great chiropractor or suffering from musculoskeletal conditions, please come to TrustHope Wellness Care. Dr. Jung who's the owner of the practice always does his best and you will love his services. Thank you.
| | |
| --- | --- |
| Monday | 8:45am - 6:45pm |
| Tuesday | 8:45am - 6:45pm |
| Wednesday | 8:45am - 6:45pm |
| Thursday | 8:45am - 6:45pm |
| Friday | 8:45am - 6:45pm |
| Saturday | 8:45am - 12:30pm |
| Sunday | Closed |
*Hours may change occasionally due to upcoming seminars for doctors and vacation. Please make sure that you call the office to confirm. Thank you.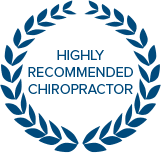 HOW TO FIND A CHIROPRACTOR IN Elgin
This guide will help you find the best chiropractic clinic in Elgin for you. When most people in Elgin decide they need a chiropractor, they end up doing a search and just picking someone at the top.
Being at the top of Google for the chiropractic search does not necessarily mean they are the best chiropractor for you. Follow the steps below to make sure you are picking the right chiropractor for you.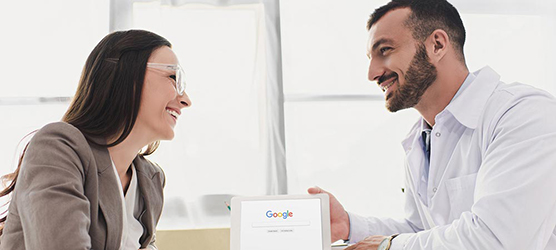 Time Needed: 5 minutes
Total Cost: USD 0.00
4 EASY STEPS TO FINDING A CHIROPRACTOR IN Elgin
Step 1: Open up a Google search
You will want to type one of the following in the search bar:
Chiropractor Elgin
Chiropractor 60123
Chiropractor near me
Best chiropractor in Elgin

Step 2: Review Their Website
The best chiropractors in Elgin put as much care into their website as they do into the rest of their office. By reviewing their website you will get a good feel for the doctor and if they are right for you.

Step 3: Check Out Their Reviews
Check out the Google Business Page of a chiropractic clinic you are thinking about visiting. It is easy for someone to say they are great, it's a different story to get other people to say great things about you.

Step 4: Give The Office A Call
Now that you have a basic understanding of what the office is about. Give them a call to make sure they fit the message that their website and GMB have been sending. You will know in a few minutes whether the office is the right one for you.