Chiropractor Seung Hyun Jung D.C.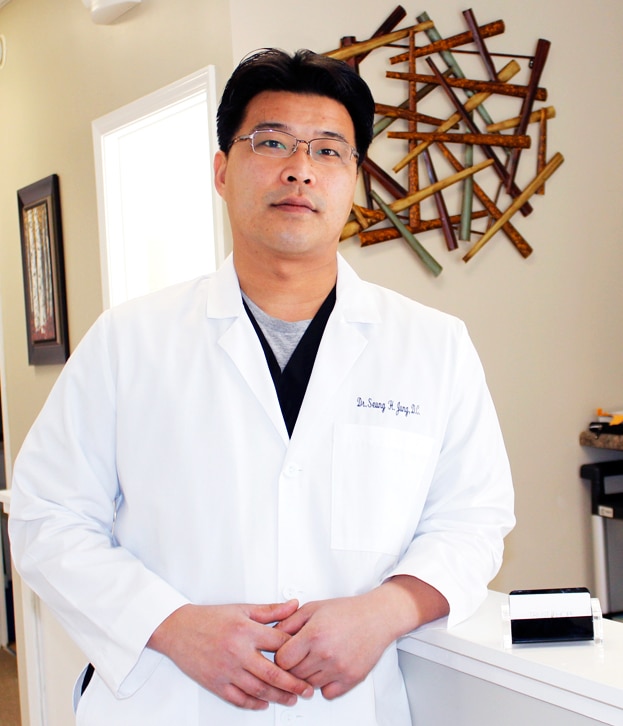 Dr. Seung-Hyun Jung received his doctorate of chiropractic from National University of Health Sciences (Lombard, IL) in 2011. Dr. Jung has been actively practicing since then. He initially started out his career as an associate doctor at a private chiropractic office in Schaumburg for about 18 months and then practiced in Chicago independently until he opened his own practice in Elgin. He has been serving people in the Elgin office since January of 2015.
Dr. Jung was born in South Korea in 1981. He came to the United States of America when he was 14 years old as an international student. He mostly went to boarding schools in East Coast. After the first year at the University of Vermont (UVM), he went back to Korea to join the army because it was mandatory for all Korean healthy men.
After he was discharged from the army, he came back to the States to continue his college education. He started all over at the University of Missouri at Kansas City (UMKC) instead of UVM. He was introduced to chiropractic there and moved to Chicago to finish his Bachelor's degree at National University of Health Sciences (NUHS) and smoothly started his chiropractic program at the same school. He completed all the courses in 2011 and has been practicing since then. Now, Dr. Jung advances each day.
| | |
| --- | --- |
| Monday | 8:45am - 6:45pm |
| Tuesday | 8:45am - 6:45pm |
| Wednesday | 8:45am - 6:45pm |
| Thursday | 8:45am - 6:45pm |
| Friday | 8:45am - 6:45pm |
| Saturday | 8:45am - 12:30pm |
| Sunday | Closed |
*Hours may change occasionally due to upcoming seminars for doctors and vacation. Please make sure that you call the office to confirm. Thank you.